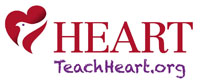 Humane Education Advocates Reaching Teachers (HEART), where I've been serving as Chief Operating Officer since early 2019, provides a wide array of humane education programs to develop a generation of compassionate youth who create positive change for animals, people, and the emvironment. HEART's PreK-12 curriculum experts across the U.S. deliver training for teachers via workshops and webinars; craft lesson plans that enable teachers to seamlessly incorporate humane education into their classroom curricula; and work directly with students in schools, youth organizations, and summer camps.

The American Society for the Prevention of Cruelty to Animals (ASPCA), where I worked from 2012-2018, is the oldest animal welfare organization in the U.S. and engages in efforts to rescue animals from abuse and disasters, pass humane laws, and share resources with shelters nationwide. One of the many ways in which the ASPCA fulfills its mission is by making grants to animal shelters, municipal and governmental agencies, rescue groups, sanctuaries, and other animal welfare organizations nationwide. As Director of Grant Strategies, I was responsible for grant-related communications, evaluation, and reporting, and for building partnerships with other funders.

Animal Grantmakers is an affinity group of funders working to advance animal protection and foster philanthropy that benefits animals across the United States and around the world. Animal populations served include companion animals and equines, farm animals, animals used in research, wild animals, and exotic animals in captivity, among others. I currently serve on its Board of Directors, which I chaired in 2017 and 2018.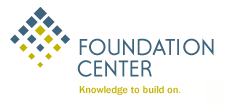 The Foundation Center, where I worked from 1998-2012, collects, analyzes, and disseminates information on philanthropy in the U.S. and around the world, and helps nonprofit organizations to effectively secure foundation grants. Funding for roughly one-third of the Center's approximately $20 million operating budget at that time came from grant support. In 2006, I transitioned from the Center's information technology department—where I designed web sites for foundations—to its fundraising department where, among other responsibilities, I prepared grant requests and reports for general operating, special project, and regional support; researched and cultivated prospective donors; and wrote and distributed an e-newsletter for donors and prospects with the Center's communications department. I became Development Manager in 2011.

A formative part of my philanthropy education came from my involvement in Emerging Practitioners in Philanthropy (EPIP), which promotes effective social justice philanthropy and advances the professional development of staff under 40 years of age at foundations. EPIP provides leadership skill-building and networking opportunities nationwide and locally. I served on EPIP's national Board of Advisors from 2007-2010, actively participating in committees responsible for strengthening the organization's online communications efforts, recruiting new board members, and identifying potential funding prospects.


My lifelong love of animals and my work experience in the fundraising field led me to create The Lion's Share blog in December 2010. The Lion's Share provides information to help organizations whose work improves the lives of animals to secure and leverage philanthropic support—particularly foundation grants—as effectively as possible. The Lion's Share is also on Twitter.